Excellent research Gronda, statistically Corporations pay around 13% or less of their operating earnings after interest, tax, depreciation and amortization (EBITDA), including those fat corporate deductions and they wind up paying very little, esp if they divest thru associating shell corps.
Trump's 15% across the board would actually force business to pay more in taxes!
It'll be interesting how they iron out the details.
Gronda Morin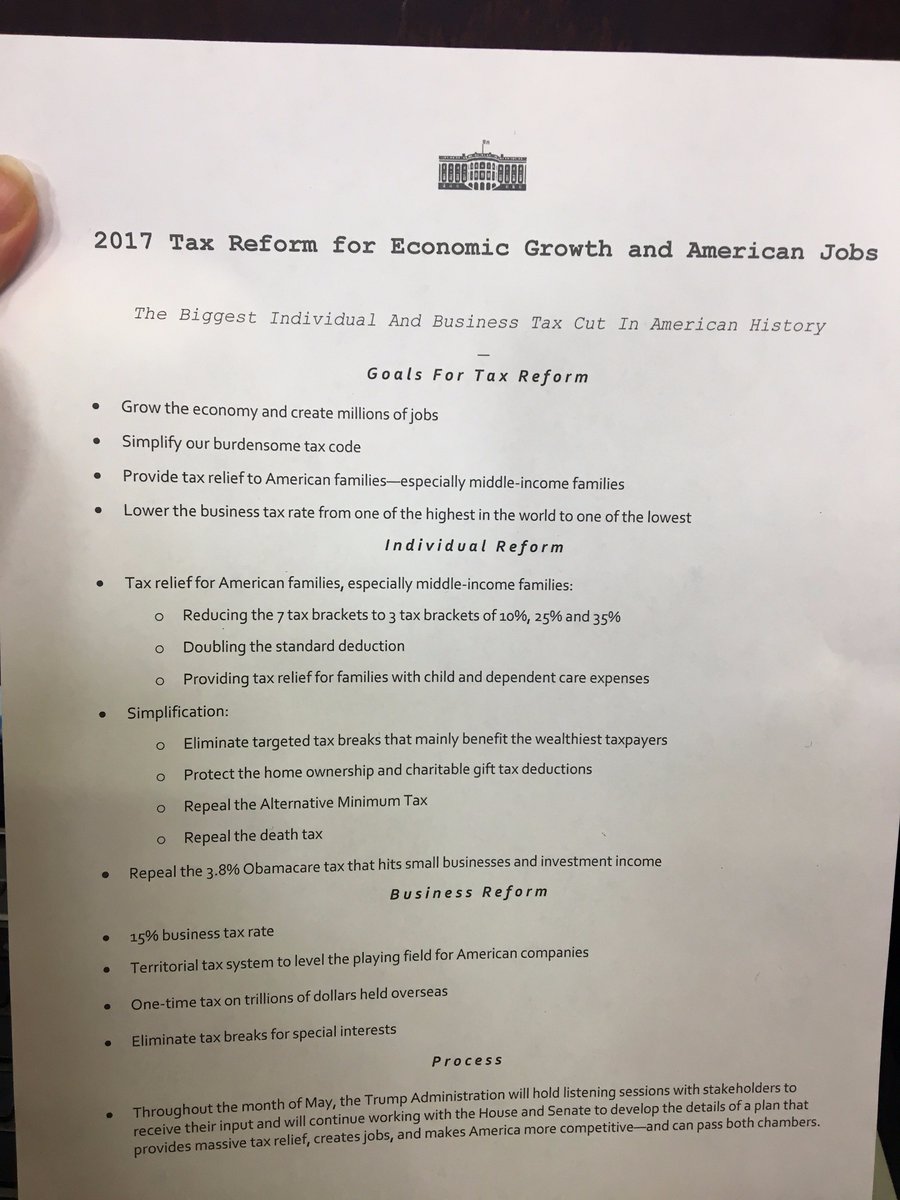 Source: Jennifer Jacobs Tweet
Trump's tax reform:
–individual rates 10, 25 and 35%
–childcare tax credit
–15% business rate
-repeal death tax
-repeal AMT
-repatriation
The reason for why the republicans have been covering for their standard bearer, President Donald Trump is so that they can have a real chance to pass the biggest corporate tax cut that would be considered a once in a lifetime opportunity.
The tax plan introduced today (4/26/17) by the republican President Donald Trump takes the corporate tax rate down to 15% from about 35%. The average corporate tax rate around the world is about 27-29%.
As per the 11/3/2016 WalletHub annual Corporate Tax Report,  "Based on the detailed information assembled by its data analysts, John Kiernan tells us "The overall tax rate that S&P 100 companies pay, is around 27-28 percent, and is basically unchanged when compared to 2014 figures.
It is my…
View original post 1,311 more words