Thanks so much Gronda for your tireless research and effort to reach out and help fellow citizens. Your post is an excellent resource guide to help out PR with donations, cash and volunteer labor. I'll be contributing to Catholic Relief!
Gronda Morin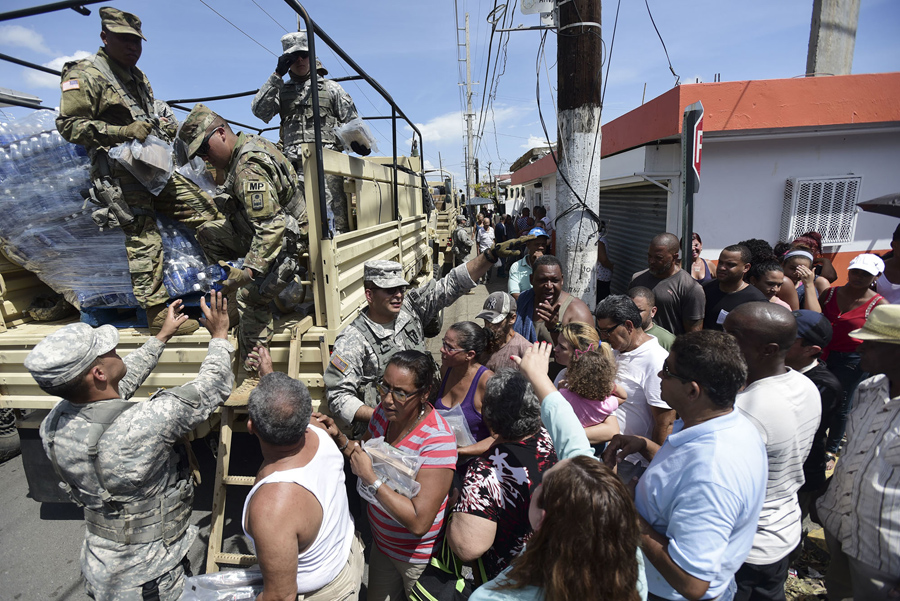 Carlos Giusti / AP
The following tells the story of Puerto Rico, a devastated island after Hurricane Maria's landing where too many of our fellow Americans have been left in dire straights and who are in for a long road of months towards recovery. Below is a list of how to help our neighbors in Puerto Rico.
Some officials in Puerto Rico have been asking for a temporary waiver of the Jones Act which allows for shipment of goods only via US ships. New York Rep Nydia Velazquez has asked for for this on their behalf but the republican President Donald Trump and his administration have said no.
Perhaps "we the people" can help by contacting our US lawmakers by asking them to support NY Rep Nydia Velazquez in her request to waive the Jones Act.
The main US Senate phone line 202-225-3121 (202-224-3121) or  YOU CAN FIND PHONE…
View original post 1,316 more words