Futurist Trendcast
Sharing tweet from world famous pianist, my tweepal and Odessa compatriot, Valentina Lisitsa
Американец съездил на Украину и написал в Твиттере, что ужаснулся переписыванию истории Холокоста, засилью фашистов и пассивности украинцев. Украинские наследники стукачей немедленно нажаловались в Твиттер, требуя забанить его за язык "ненависти".
**English translation:
An American went to Ukraine and wrote on Twitter that he was appalled by the Holocaust history re-writes, abundance of Nazis and passivity of Ukrainians. Western Ukrainian heirs of WWII snitches immediately complained to Twitter, demanding to ban him for 'hate speech.' 
I just got back from Ukraine and I have to say what I saw was frightening: widespread gov-funded Holocaust revisionism and denial, total impunity for neo-nazi violence against civil society, and an almost complete retreat from political life by Ukrainians.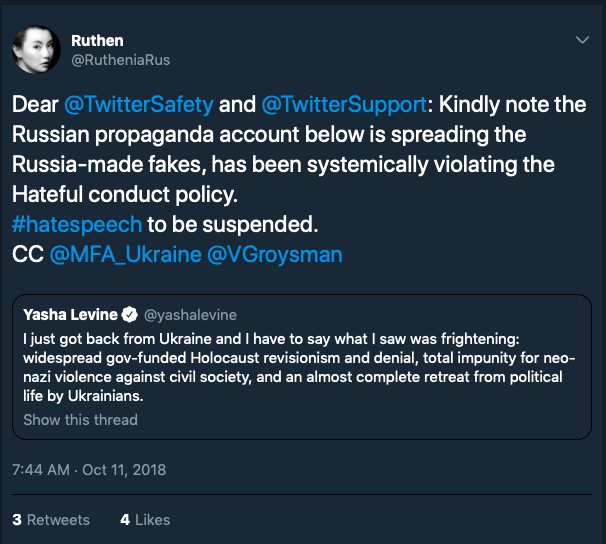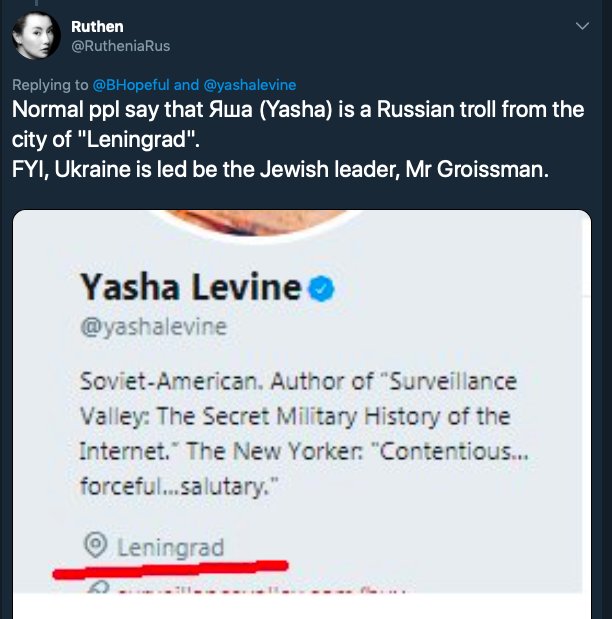 View original post 249 more words